We're A playful Design &
lifestyle Branding Agency.
Curious About Our Culture?
Carlsson Creative is a virtual advertising and design agency. Virtual, fun, focused, innovative and creative are the key elements to our brand promise to you. We build a team for your needs and estimate to fit your budget. Our shop consists of a fun team with over 30 years of experience. You work with the key creatives, no task is to big or small, and we will always respond to immediate needs. Often we are sighted leaping over buildings and flying internet files from one computer to another. We team up with a vast pool of field experts, with the industry's most talented professionals; thus, we tailor a team for your creative, without the overhead. We are known for innovative creative, supported by consistent accountability and stellar client service. This is the Carlsson Creative journey, in which the process of creating is fun, focused and efficient, and gives you time to enjoy the work and the play.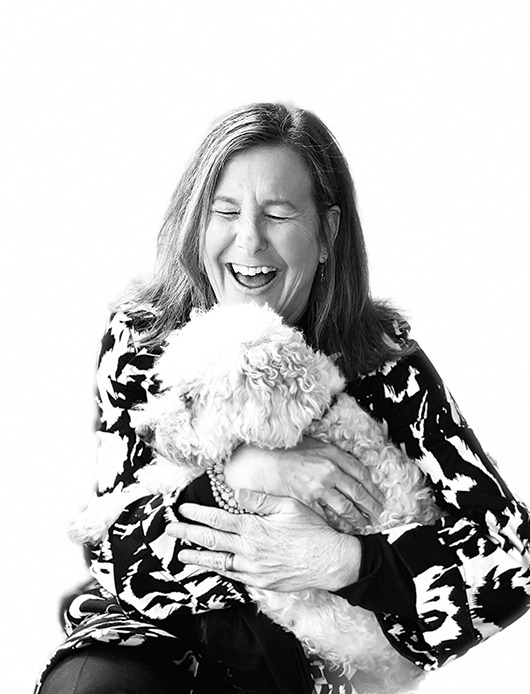 "Being creative is like a heartbeat, once you are in sync with your team and your clients it's like a perfect pulse."
AT WORK: Art and design was a passion from an early age. Graduating with a BA in design from UCLA, Lisa began to pursue her dreams, of creating for clients. With over 30 years of experience, Lisa opened Carlsson and Company, Inc in 2000. From brand identity, print, signage, websites, to product packaging, we create unique solutions that fit each client's needs. Enjoy the journey here on our site and check out our clients and the work we created together!
AT PLAY: Whether I am doing Pilates, Yoga, or dancing, I love to have a healthy creative outlet to feel free. I am blessed with 2 creative daughters Tessla and Sofia, who bring creativity and light into our lives, and the star of the show is Buddy!
take a look at the brands on the left and see if their lifestyle fits your brand
At C&C we believe in the power of strong connections. If one human or brand can help one another to create magic together then why not help one another. So reach out to any of these amazing connections listed on the left and see if they fit what you are looking for.